Where History & Rustic Elegance Intertwine
A Unique Experience
in the Valley
The Valley Venue features a 1929 school building that has been elegantly restored from its historical past and given a beautiful new beginning. This hidden landmark is nestled in the gorgeous Ozark Mountains of Arkansas. With a historical and rugged charm, it's perfect for bridal showers, birthdays, weddings and other indoor/outdoor celebrations.
Weddings
The Valley Venue is the perfect spot to say "I Do" with a view. Surrounded by 360 degrees of natural beauty, come celebrate your special day with us in the Ozarks!
Parties
The Valley Venue is a one of a kind location, offering privacy in an intimate setting for birthday parties, wedding anniversaries, class reunions and more!
Showers
You won't find a more intimate setting for your baby shower or wedding shower than The Valley Venue! We have everything you need for this special day!
Special Events
The Valley Venue is your one of a kind special event location - from seasonal parties, dances, birthday parties and more! Come celebrate with us!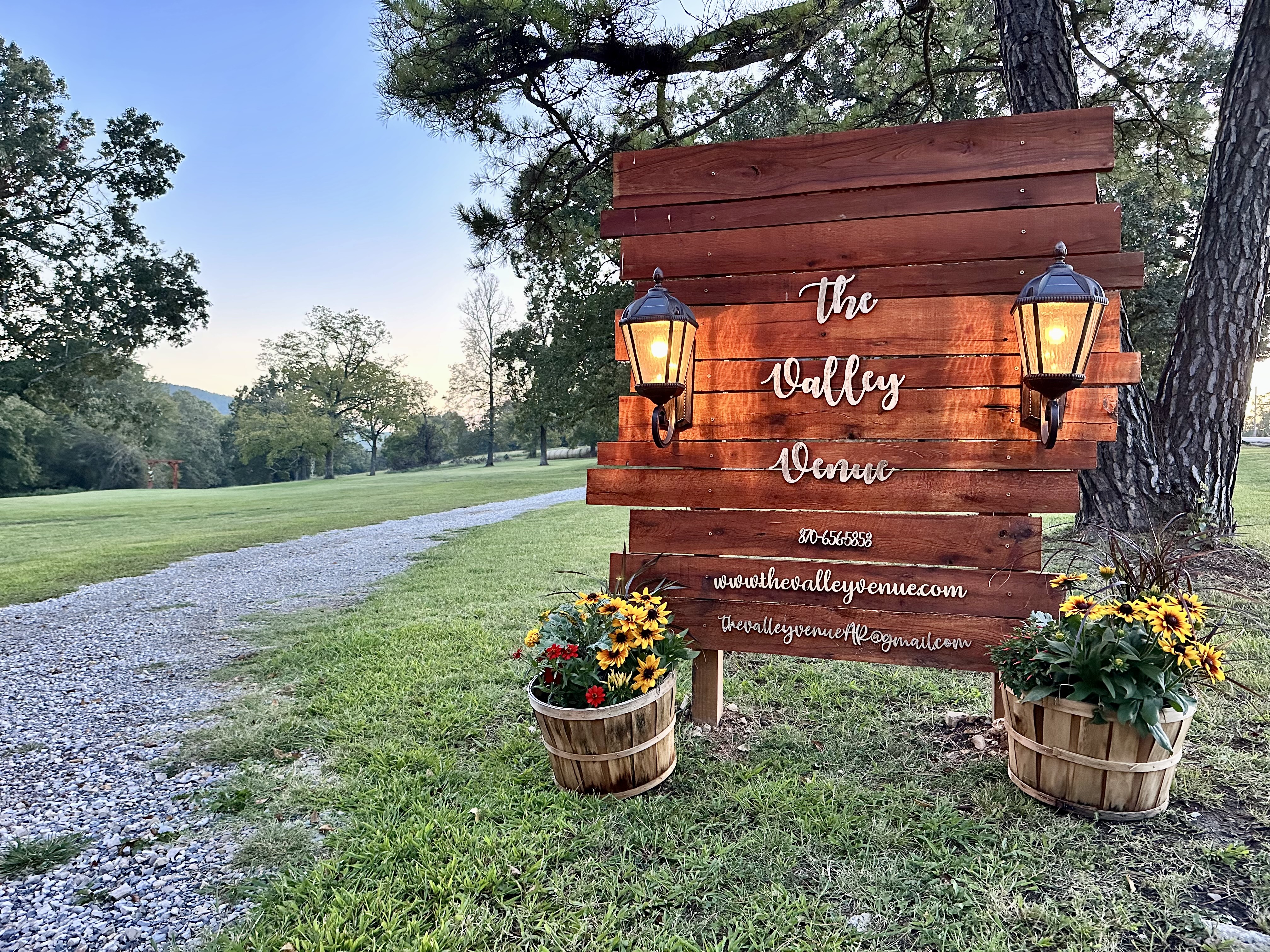 History & Charm
The Rea Valley School House
What began in 1929 as an educational building has served many purposes to many people over the years. Locals have fond memories of the building, and many have family members and loved ones who attended school or church here at the "Old Rea Valley Schoolhouse."
Amenities
~
11 108" Round Ivory Table Linens
~
44 White Folding Chairs
~
Kitchenette Area with Sink
~
Newly Built Modern Restrooms
~
Bluetooth TV with Sound System
~
High Speed Fiber Internet
~
Outdoor Sound System Available